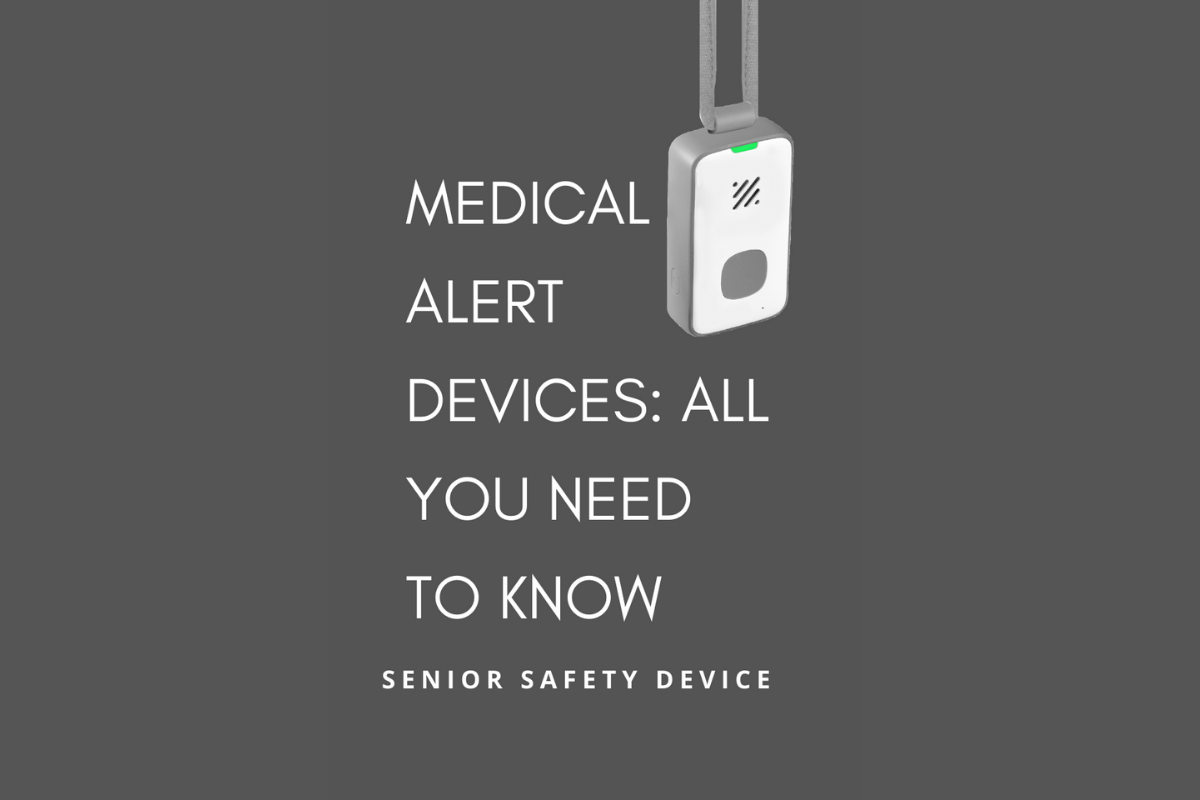 Medical Alert Devices- All You Need to Know
If you're concerned about you or your loved one's health problems, medical alert devices like the Senior Safety Device can be a solution. The emergency alert device comes with built-in two-way communication and device connects you with a dispatcher instantly. There are several other smart features, like fall detection and GPS location services that put you in touch with the help you need right away. 
With the Senor Safety Device, you can seek help easily regardless of your location. That is entirely possible because the certified medical alert system offers expanded cellular coverage, so that the device works all across the USA, anywhere there is cellular signal. It goes wherever you go, giving you freedom to go out and keep exploring life.
All you need to do is to press the button on the front to speak with an efficient and expert monitoring center. Once you're connected with the specialist, you get help within minutes when needed. The specialist will call local emergency services or your loved ones, depending on what level of assistance you need.
Keep on reading to find out how medical alert devices can keep you or your loved ones safe during medical emergencies.
Why you Need A Senior Safety Device
Access to Medical Help Quickly
As mentioned above, if you have a personal safety device, access to 911 or any other required assistance is readily nearly immediate, even if it's just needing to relay a message to one of the contacts. By pressing the SOS button, you can speak with a person who knows your health concerns, allergies, and preferred hospital, and will establish the required course of action in each instant the device is prompted. The device can also be programmed to call 911 directly.
Better Chance of Recovery
Remember that the quicker you get the help you need, the better chances of a fast recovery you will have! With a Senior Safety Device, the help you need is there at the press of a button. It is especially useful if you live alone and have multiple medical issues. When you're in circumstances where you need urgent medical assistance, the emergency device can get you the help you need very quickly. Keep in mind that even a minute counts in serious injury cases. That means getting immediate help can increase the chances of your recovery, or even survival, and greatly reduces the risk of laying on the floor for many hours before someone arrives to help. 
Peace of Mind If You Have Medical Issues
Medical alerts like the Senior Safety Device can give you and your family peace of mind. There is no need to carry a cell phone everywhere when you're using a Senior Safety Device. The lightweight personal alarm can fit into your pocket, attach to a belt clip, be worn on a bra strap, or simply as a necklace. Help is readily available at the press of a button.
Summing Up
All in all, these type of personal emergency response systems (PERS) allow you access to medical help 24 hours a day, seven days a week. The device will give you peace of mind, knowing that you can reach help if you fall or have any medical emergency, simply by pressing a button.
Sources
https://www.platinumhealthllc.com/pages/thriive-medical-alert-system?gclid=EAIaIQobChMI4bGwuZ-L7QIVQ-7tCh0T9wQkEAAYBCAAEgIAZPD_BwE
https://www.consumerreports.org/medical-alert-systems/how-to-choose-a-medical-alert-system/